Our Team
Mark Waller
Managing Director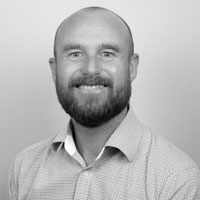 Mark's experience is largely in the technology and financial services sector. He has experience in listing a company, M&A and capital raisings. He has a degree in Commerce majoring in Law and Accounting and is a CPA. Mark's core skill is in strategy setting and driving businesses towards achieving that strategy. Mark has very strong financial and analytical skills which have aided him in his successes.

From 2005 to 2016 Mark was the Chief Financial Officer and Company Secretary of listed company Empired Ltd (ASX:EPD). Major achievements at Empired were:
– Growing the business from 20 to 1,000 people.
– Expanding from WA to every state in Australia as well as Singapore, New Zealand and North America.
– Growing revenue from $2m to $160m, maintaining an average 10% profit margin throughout the growth.
– Listing Empired on ASX in 2007.
– Divestment of noncore assets.
– Acquisition of six companies to assist in accelerating the company's strategy.
– Consolidation of core operating systems and reporting across the business.
From 2006 to 2010 Mark was also a Director of public unlisted company BigRedSky Limited. After divesting this asset from Empired and raising a small amount of money, an online candidate management system was built and commercialised growing from one client to over a hundred in a small period of time, surpassing the breakeven point at which time Thomson Reuters acquired the business.

In 2017 Mark and his business partner founded Forrest Private Wealth. Forrest Private Wealth is a growing wealth management business with over $150m in funds under management and over 500 clients Australia wide.
In 2017 Mark commenced working with One Click Life to assist in strategy setting and assisting the business in achieving its goals. One Click Life now has over 100,000 Users.
Nathan Kerr
Chief Technology Officer and Executive Director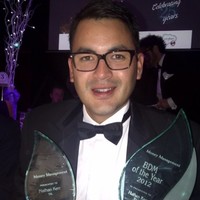 As a national award winning Business Development Manager, entrepreneur and finance professional, Nathan Kerr's difference comes from his desire to create fuss-free financial products and services for everyone.
Nathan sits on a number of ATO national councils including the Practitioner Lodgement Services Working Group, the Tax Profession Digital Implementation Group, and the Tax Practitioner Stewardship Group & BAS Agent Association Group.
Nathan's passion for Business Development has seen him awarded Money Management Business Development Manager of the Year in 2011 and 2012. And after working in banking and finance for over 10 years, Nathan cut his own path, starting up 'Just FSG' in 2012 with a single idea; to create a fuss-free accounting practice which provided quality service at an affordable price.
He started the business under the Pop Up Tax Shop and Just FSG trading names from a small base in WA and grew it to a national presence lodging in excess of 15,000 individual Tax Returns a year and managing over 80 accountants.
In December 2014 Nathan exited Just FSG and Pop Up Tax Shop to establish the One Click Life brand.
With a vision of "Innovate or die" Nathan has been able to work with the ATO to create the ultimate fuss-free accounting solutions and has been awarded 4 patents for straight through processing of Tax Returns. In October 2019 proof of concept was established with the successful lodgement of data between One Click software and the ATO.
Yas Jones
Sales Director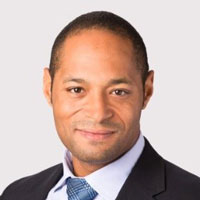 Yas Jones Sales Director for One Click Verify is a driven sales professional with 18 years experience selling both locally and globally across various industries. Yas' background as a former US Marine and certified RG 146 Finance Professional positions him well to service our customers with highest levels of customer service and integrity.
Yas has 18 years working experience in Australia as a specialist SAAS B2B salesperson. He has worked across various industries including events, marketing, print management, media, advertising and SAAS sales. Yas' early career in the events industry focusing on sponsorship sales for mining, utilities, medical, IT and business improvement culminated with his position as Head of Media Content Sales for RFi Group, well known global provider of business intelligence for Financial Services. Yas extended his knowledge and expertise in financial services working as an Account executive selling FX Derivatives and providing general advice to B2B Customers.
Yas joined One Click Verify in early 2023 with a passion to protect consumer identities and provide the business community with a safe means of commerce.